DINING TENT UPDATE
Due to cold weather we will be starting indoor dining on October8th, 2021.  Please check back later or follow us on social media to stay up to date. Reservations must be made in advance: icclubreservations@gmail.com or 519-821-1110
Contact Us
ICC INDOOR DINING
Starting October 8th, 2021 we will be taking reservations for indoor dining. We loved having you all outside in the tent and we can't wait to see you again soon. Please see our menu below and make your reservations early to avoid disappointment.
We always have vegetarian options and have gluten-free options available.
Each weekend we will have an amazing variety of menu items available! Appetizers, pizza, salads, pasta, desserts, and of course our amazing drink menu. Most meals have gluten-free options and we will also have vegetarian meals available. Just ask your server for details!
Please note: menu items are subject to change from week to week.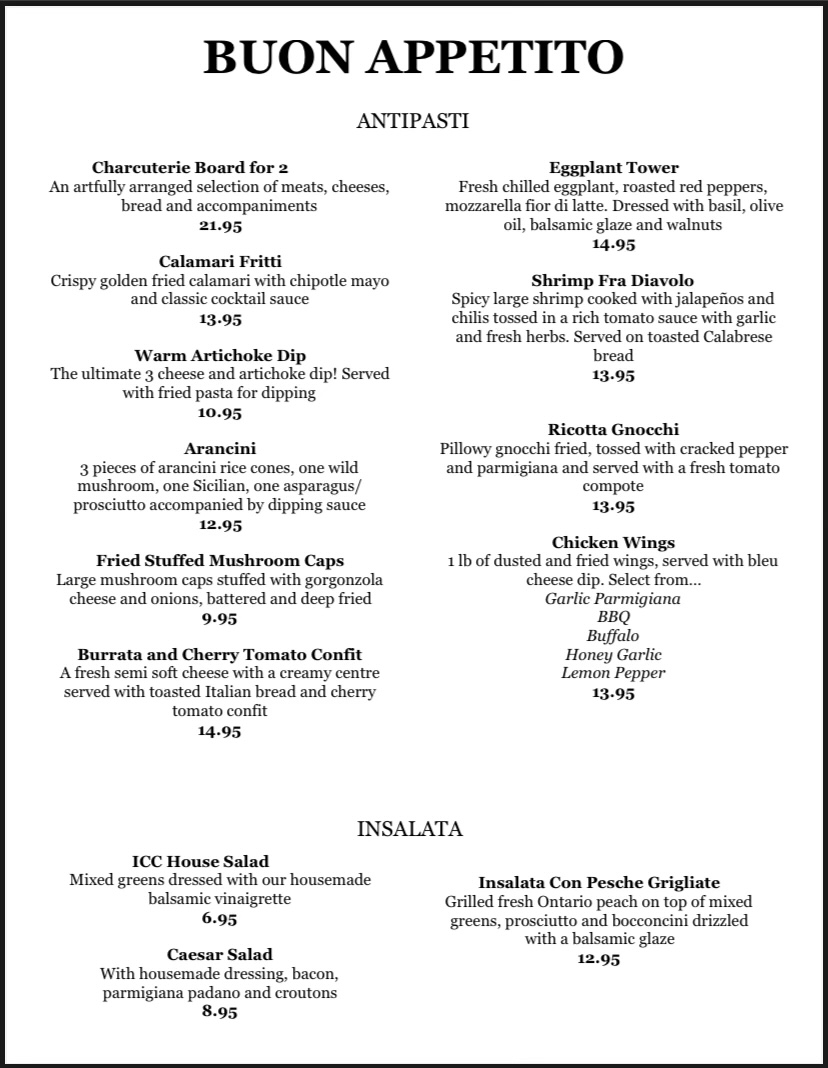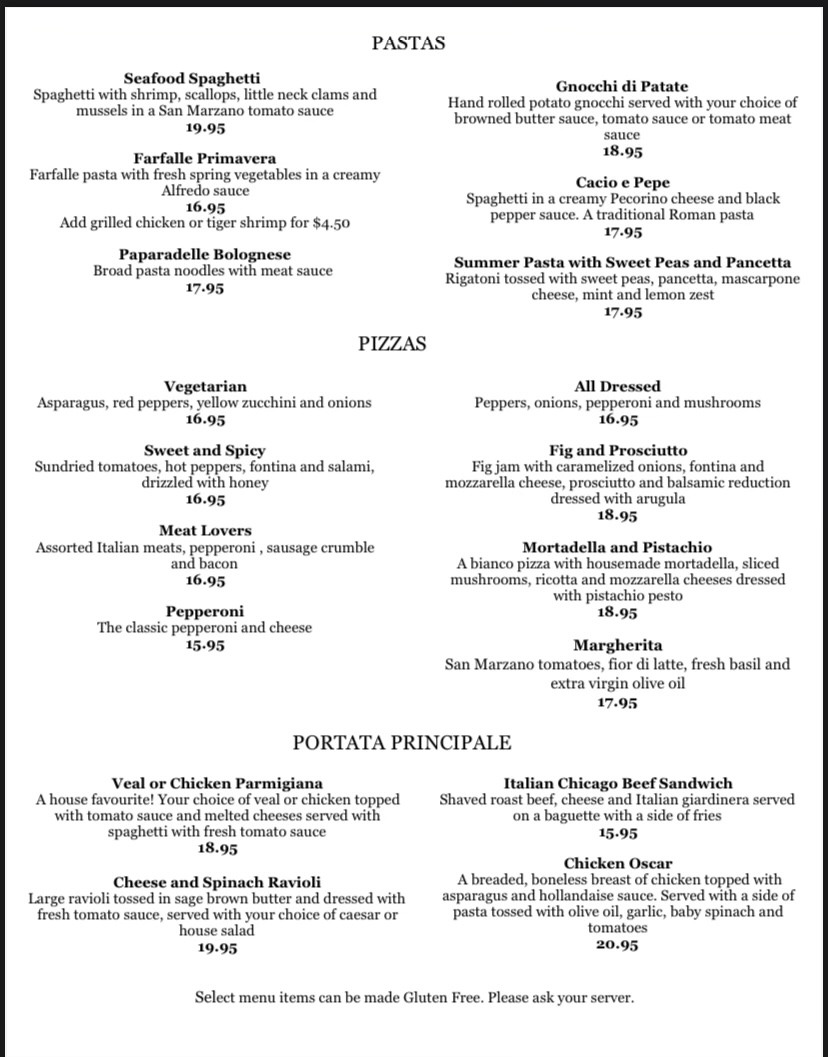 Reservations
As we have a limited amount of space please make your reservation in advance. All reservation requests can be sent to icclubreservations@gmail.com.
Fridays: reservations starting at 5pm
Saturdays: reservations starting at 5pm
Limit of 8 people per table at this time.
Make a reservation on OpenTable!
We were so overwhelmed by the love and support for our Take Out Menus and now we were so excited to have everyone back at the ICC. It was so nice to have everyone under the ICC Dining Tent in the summer and fall of 2020. We cannot wait to have every back again this year.
This 'restaurant-style' event was first introduced in the summer of 2020 with the Dining Tent and we are very happy to be experiencing this new chapter with our amazing city!
The ICC Dining Tent is the perfect place to enjoy a lovely ICC meal in a safe outdoor setting. All tables are well spaced out to ensure social distancing rules can be followed. Hand sanitizer is available at the front doors of the ICC and throughout the hallways. Masks must be worn inside the building when using these designated washrooms and when walking to and from your tables.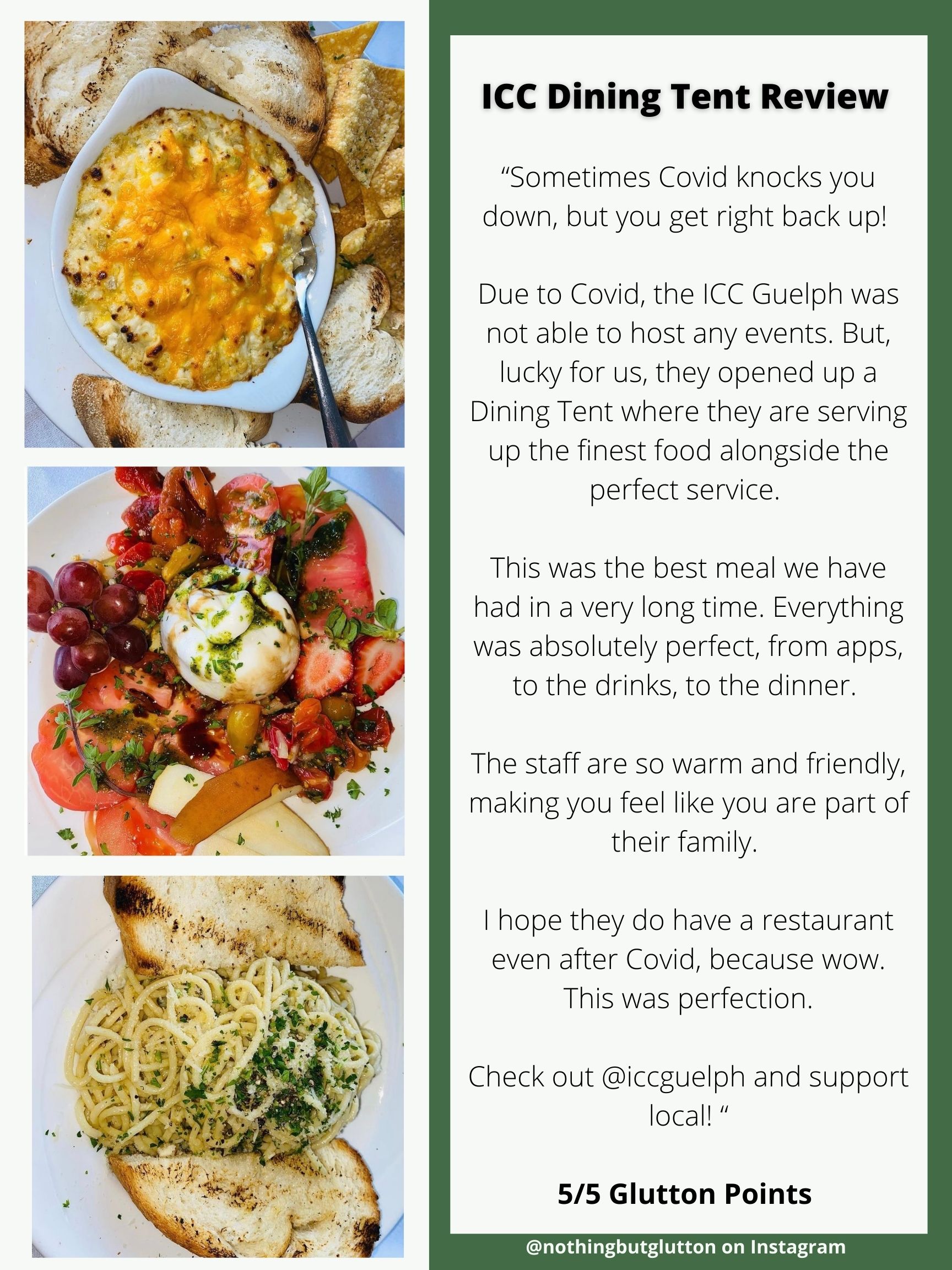 LOCAL DINING
Support a local Guelph business and enjoy a wonderful meal outdoors!
SAFE SETUP
All tables are spaced out according to guidelines and all of our staff are working hard to keep you safe.
DELICIOUS MEALS
Appetizers, pizza, salads, pasta, desserts, and of course our amazing drink menu!
Social Media
Our social media pages are the best way to stay up to date on reservation availability, menu items, or cancellations.
But best of all, it's a place where you can share your experiences with us! We just love seeing your happy faces all across our social media.
Be sure to follow us on Instagram, Facebook and Twitter to stay up to date on all things ICC.
Making ICC History
We opened up the tent on Friday, July 10th, 2020. And although the weather was not on our side, that didn't stop us from providing a great experience. Rine or shine, you can dine at the ICC.
At the end of October 2021, the weather got cooler, so we said goodbye to the Dining Tent and hello to our indoor dining set-up. We can't thank our guests enough for making the ICC Dining such an amazing experience. The support we have received throughout this incredibly hard year has been absolutely amazing. We are so happy to have you all back at the ICC!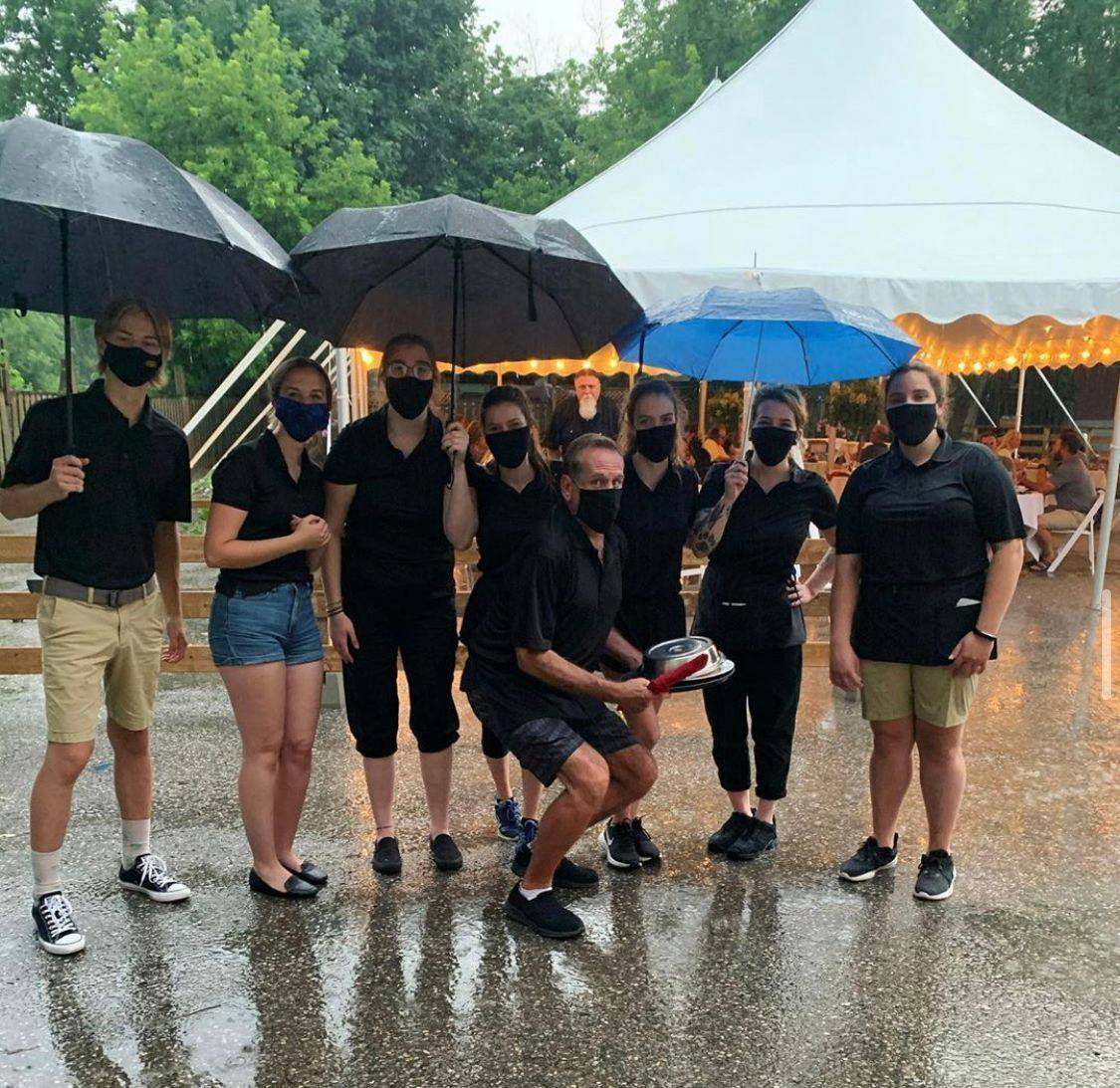 TESTIMONIALS
We can't even begin to explain how much we appreciate your kinds words! Hearing your feedback about the ICC Dining Tent has truly made us smile. Thank you Guelph!
The dining experience is super! Tables are well-spaced, staff is amazing, and the food is second to none!
We dined with friends who were celebrating their 45th anniversary on Saturday night. It was a lovely evening, with great protocols in place, wonderful service and delicious food. Can't wait to come again!
Thank you for a wonderful meal tonight! Shared a couple of pasta dishes and a pizza and everything was so delicious. Great service to top it off! Loved eating outside under the tent! This was my first time there and I would highly recommend going before summer's done.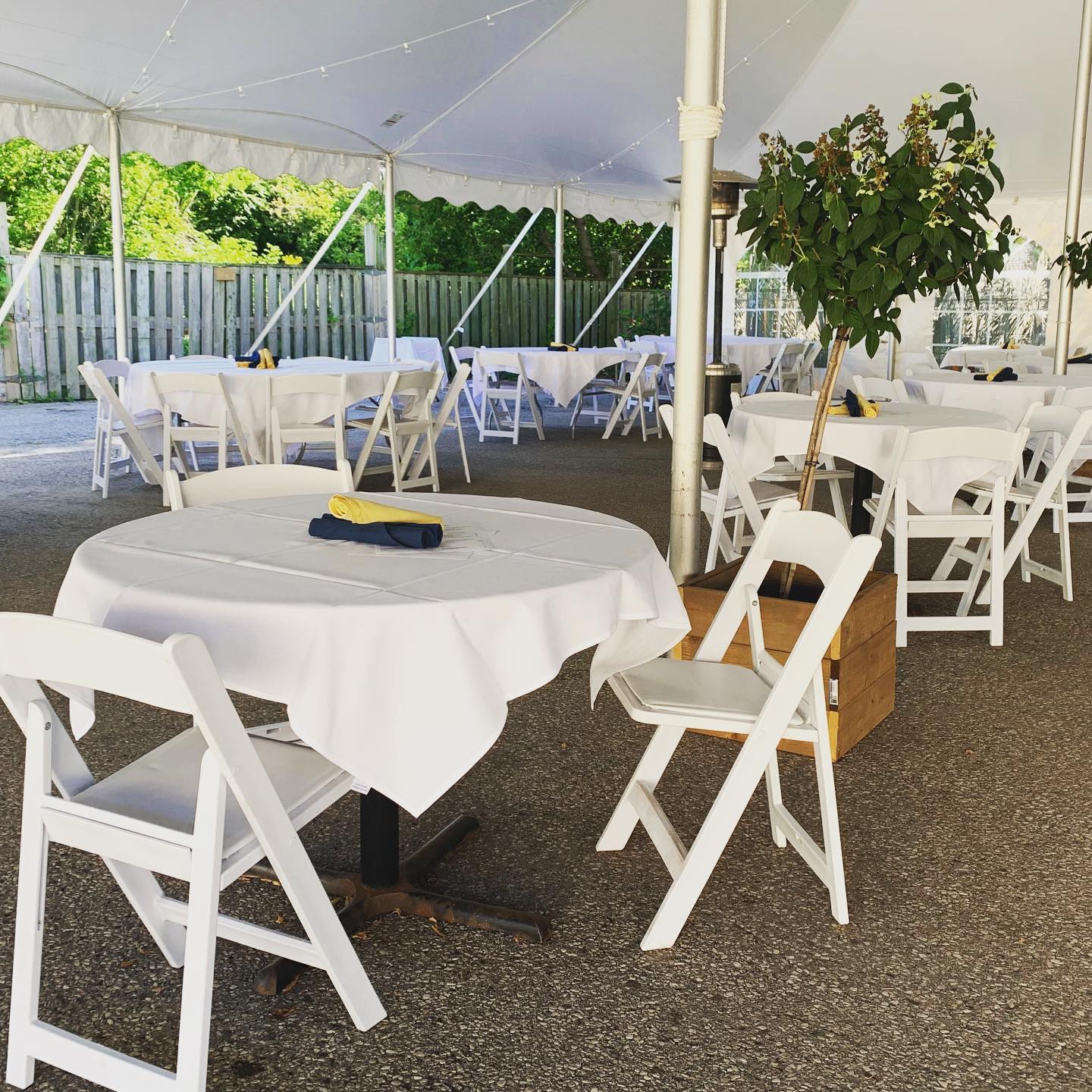 icclubreservations@gmail.com